Close Attractions
East Midlands Airport is a busy regional airport serving central England and offers 30 scheduled flights to and from destinations across Europe. The single terminal handles both departures (first floor) and arrivals (ground floor), while passenger facilities include two bureaux de change, ATMs, baby care rooms, first aid room, a lost property service and a children's play area. The food hall is located on the first floor of the terminal, while there is a food village, pub and several bars in the departures lounge. A number of shops are available to everyone in the main terminal while extensive duty free can be found in the international departure lounge. Facilities for disabled travellers include an induction loop system for the hard of hearing, dedicated car parking, porters, specially designed toilets, and lifts.
Donington Exhibition Centre
Donington Park is one of the most centrally located venues to serve the whole of the UK and is situated where the three counties of Leicestershire, Nottinghamshire and Derbyshire meet. It offers unrivalled accessibility for business clients as well as offering a general public catchment area in excess of 5 million people within an hours drive and we have a wide range of conference and exhibition facilities together with full corporate hospitality and business incentive activities. Our facilities vary from a meeting room for 10 to 2500 seated theatre style. All of the Parks facilities have full catering, bar and toilet facilities as well as free adjacent vehicle parking.
Loughborough College was established in 1909 and is located at Leicestershire, East Midlands, England. The College provides a wide selection of further and higher education courses besides Professional courses (part time). There are over 12,000 students currently enrolled in the College. Some of the fields covered by the College include Event Management, Human Biology and Health Sciences, Sports Science, Engineering, Leisure Management, Sports Coaching, Tourism Management, Hospitality Management, Exercise and Health, Food Manufacturing Management, Sports Performance, Children and Young People's Services.
Derby County Football Club
The new stadium was opened by Her Majesty the Queen in 1997, is totally enclosed with all corners being filled. One corner is filled with executive boxes, giving the stadium a continental touch. The large Toyota West Stand which runs down one side of the pitch is two tiered, complete with a row of executive boxes. The rest of the ground is smaller in size than the West Stand,as the roof drops a tier to the other sides, making it look unbalanced. It is a pity that the West Stand could not be replicated throughout the rest of the stadium as this would have made it truly magnificent.
Loughborough University dates back to the Loughborough Colleges, founded in 1909. Having gained university status in 1966, Loughborough now has nearly 15,000 students, of whom almost 15 per cent are international from over 100 countries. Loughborough is located in the middle of England and is only 90 minutes by train from London. The University campus is near to the town centre and a short bus ride from the railway station. The attractive campus, one of the largest in Europe, has many green open spaces.
Donington Park - Castle Donington
Opened in 1931, Donington Park is one of Britain's most popular racing circuits. It is the home of the British Motorcycle Grand Prix (MotoGP) and also plays host to rounds of the British Touring Car Championship, British Formula 3 Championship, British GT Championship, Le Mans Series, and British Superbike Championship. The circuit uses tracks and paths in the parkland at the front of Donington Hall. Initially, it was used only for motorcycle racing. It wasn't long, however, before Fred Craner, a local garage owner and secretary of the Derby and District Motor Club, had persuaded the Sheilds family, who owned Donington Hall, to also allow car racing. To make this possible, the circuit was resurfaced and extended by 1933.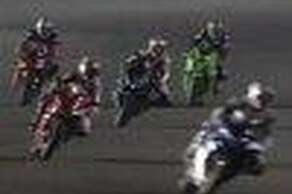 Erewash Valley Golf Club - Ilkeston
Formed in 1905, the Erewash Valley Golf Club fully deserves its reputation as a top class golf course. An excellent and scenic use of natural features provides enjoyable year round golfing, and will test the skills of all standards of golfer. The well maintained 18 hole course along with our welcoming clubhouse is a favourite with golfing societies and for corporate days out. We also provide an excellent sixteen acre practice area, a par 3, and putting greens adjacent to the clubhouse. On site is the professionals shop with golfing tuition and lessons available.
Derby College - The Roundhouse
our success is central to everything we do at Derby College.Our ambition is simple:we want all our learners to achieve their full potential during their valuable time with us.As one of the largest Further Education Colleges in the country, we offer an exciting and inspiring experience to learners of all ages and abilities.Our growing range of cutting-edge vocational and academic courses open up whole new worlds of opportunity.Our outstanding facilities and expert staff provide a vibrant, stimulating and welcoming learning experience.Our solutions deliver real benefits for business.
Derby Station (formerly known as Derby Midland Station to distinguish it from the now disused Derby Friargate) is a mainline railway station serving the city of Derby in England. Owned by Network Rail and managed by the Midland Mainline train operating company, the station is also used by Central Trains and Virgin Trains services. It is situated to the south-east of Derby City Centre, and is close to the west bank of the River Derwent. Derby's central location and former importance as a "railway town" have made it an important node of the rail network. Until recently, major carriage and locomotive workshops as well as the Research Division in the Railway Technical Centre were housed there.
South Nottingham College, founded in 1971, offers a comprehensive range of further and higher education courses and training opportunities for business and industry. It has five main centres in locations like Bingham, Bridgford, Nottingham City and in Clifton City. The College offers a diverse range of full-time and part-time courses both in the evening and during the day time. Classes are also conducted in the weekends for all levels. This College specializes in areas like Multimedia, Art and Design.
Charnwood Forest Golf Club - Loughborough
This heathland course was designed by that famous man of Fife, golfer and architect, James Braid. The club was founded some years before Braid substantially re-modelled the course and many of our winter greens are those of the original 19th century venue. Whatever time of year you play Charnwood you will discover a truly mature and well-kept course. The 18 tees of this little gem of a 9-holer offer variety of yardage, shape, and elevation thus requiring the golfer to pay close attention during both circuits. Being heathland the course is well-drained and remains open when many other courses in the county are forced to close.
Ruddington Grange Golf Club - Ruddington
Ruddington Grange is ideally located for corporate events;situated as it is close to motorway, rail and air links to the UK and abroad. It combines convenient travel and ample parking with pleasant surroundings and the ability to offer good levels of security particularly for private meetings. Ruddington Grange, the first of a new crop of Nottinghamshire golf clubs is an attractive parkland type layout. Although quite open there is danger lurking in the way of cleverly positioned water hazards which come into play on eight holes. At just over 6,500 yards the course is not "long" by current standards and can be enjoyed by every standard of golfer.
The University of Derby was established in 1992. It has two main campuses ? located in Buxton and Derby. The University provides 300 study programmes, as well as short courses and foundation degrees. The University has 4 faculties, namely, the Faculty of Business, Computing and Law, Faculty of Art, Design & Technology, Faculty of Education, Health and Science, and University of Derby Buxton. Each faculty offers a variety of courses that are superintended by individual research groups
Wollaton Park Golf Club - Nottingham
Set in over 300 acres of magnificent parkland. Wollaton Park Golf Club is regarded by many as one of the gems of Midland Golf. The course, which is overlooked by the imposing 16th century Wollaton Hall is traditionally parkland in character. It is pleasantly undulating and winds its way through historic woodland which incorporates many fine specimens of trees. The course itself which has hosted many important championships, the latest being one of the popular seniors tour events, was set out in 1927. it has been sensibly upgraded over the years to provide a fair test of the ability for the beginner and the experienced golfer alike.
Nottingham University - Nottinghamshire
The University of Nottingham is a leading research and teaching university in the city of Nottingham, in the East Midlands of England. It is a member of the Russell Group of leading British universities, and of Universitas 21, an international network of research-led universities. In 2004, it had more than 27,000 registered students, with more than 10 applicants per place. This included over 4,000 international students from more than 100 countries. Its current Chancellor and President is the distinguished Chinese physicist Professor Fujia Yang, and its Vice-Chancellor Sir Colin Campbell.
Occupies the ground floor of the Stone House. A charming 17th Century listed building which was originally used as a farm. The Museum is situated in the centre of the village, which has many interesting buildings and shops.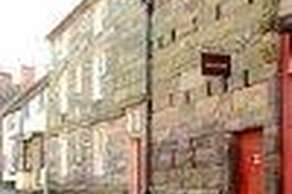 A magnificent 17th century ducal mansion built on the site of the original Medieval Castle, with spectacular views across the city.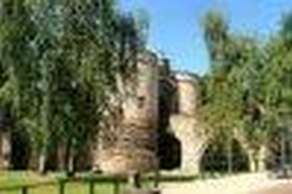 Field Sport Uk are an outdoor experience company offering a range of clay shooting, archery, bushcraft, nature trails, and air riffle/pistol shooting packagesIncluding lessons, courses and experiences from a beautiful estate based on Melbourne Road, Ashby De La Zouch, Lount.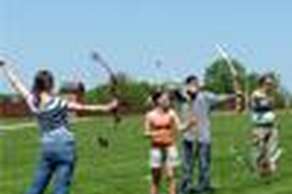 Sherwood Forest Country Park
Take time out to appreciate the unique ecology of Sherwood. The natural decay of fallen wood means the woodland teems with insect life, fungi, birds and bats.